My last week has gone like this:
1) wake up
2) Go to work
3) Homework for one million hours
4) Go to sleep
5) Repeat
Boring. I am doing finals for a psychology class which thankfully is over. Most of my classes are math, which I am good at. This class is about research writing, which I am just not that into. The main reason that I am just not that in to this psychology class is that doing research on crazy people makes me feel crazy and then gives me anxiety. I have also verified that I am in fact OCD. Great. I am sure that if anyone from work reads this they will just say… "duh Natalie, everyone knows you are OCD as heck"... whatever. I am done with this class and moving on to what I am comfortable with, math. Hopefully my next class does not consume my life so I can get back to enjoying this sweltering hot, ooh so lovely, Arizona summer.
I saw this picture in a magazine at the place where I get my oil changed and was so excited by it: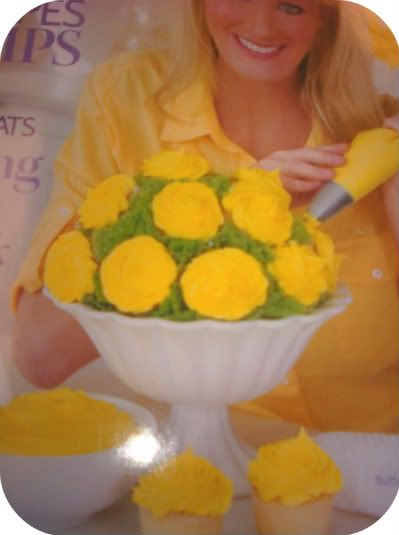 How much summer love do you feel when you look at that cupcake bouquet? They made it by putting one of those foam balls into the glass container and then using toothpicks to secure the cupcakes. Then they put green cupcake wrappers all around the cupcakes to look like leaves. Now I need to have a summer celebration in my newly fancified backyard porch that I will put more pictures of up in the near future.

Another thing I enjoy about summer is the freedom to have unruly hair. I love getting out of the shower, putting on a dab of TIGI curls rock, some macadamia oil, and voila… beach city,USA population, me.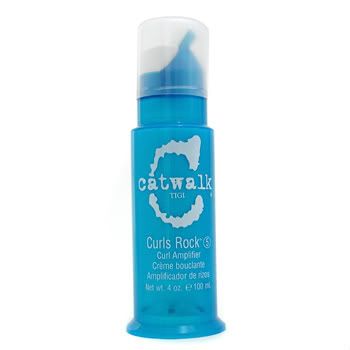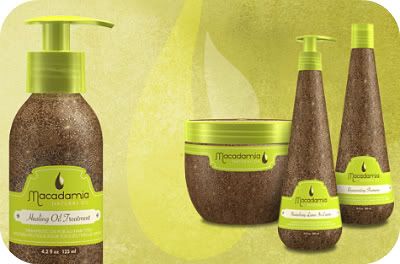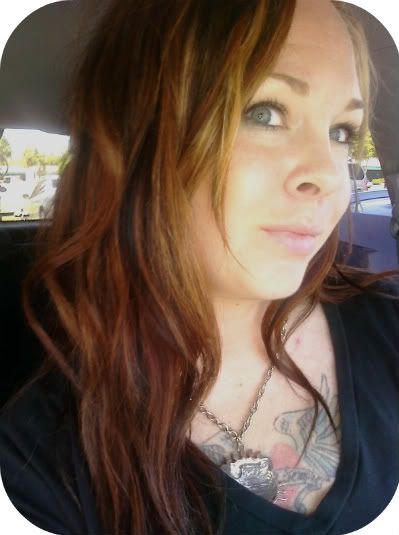 PS. If you have course, slightly troll doll like hair, and have not yet discovered the magic of the macadamia, it will change your life. If you live in AZ, you can get the stuff from Stephie's salon called
Salon Krush
. You're welcome.
Xoxo,
Nat