I have officially started the planning for Coral's fourth birthday party. It is not until November, but that's how I roll. I decided to put up some from her third party. I think it was my favorite of all of her three thus far. Maybe some day I will get my act together and post some pictures from her first (hello kitty) and second (under the sea) parties. This party was a little ladies tea party. Each year I plan to make her a very special dress and have a very special little party. Lilo helped with the invitations because he is much better at Photoshop than I am.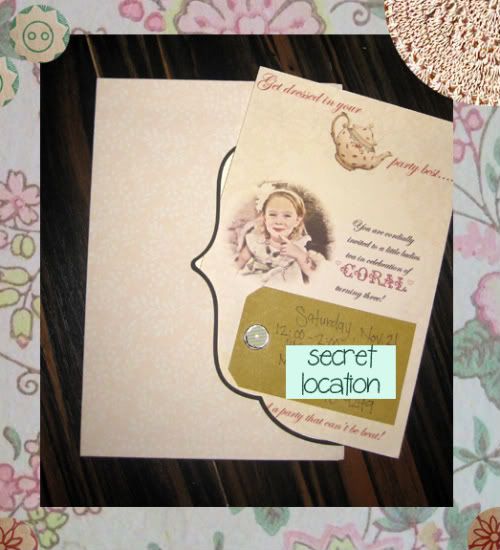 We had lots and lots of treats. I made about one million Tiffany blue cupcakes with fondant flowers and chocolate leaves. They were drenched in pearls and goodness. WE had a candy bar with lots of treats and little goodie bags for the ladies. We also had cute little heart shaped finger sandwiches but I couldn't find a picture of those. The tea was strawberry milk or some other fancy juices.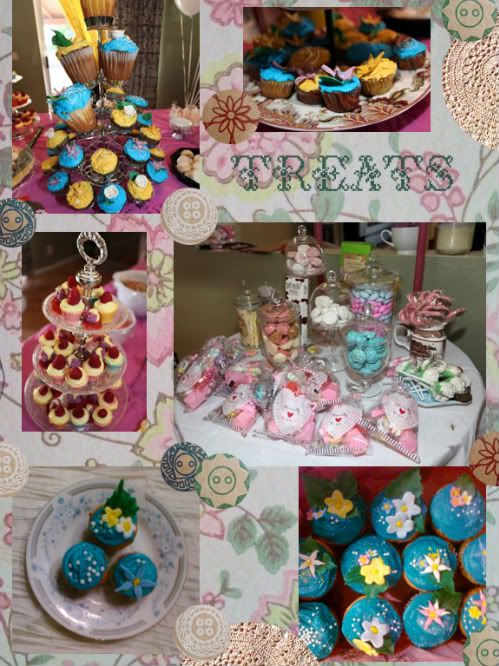 The party was such a blast. We got all the girls super foxy and did photo shoots. My sissy and I did all their makeup and my aunts did updo's. Coral is a tomboy at heart so she did not partake. She was too busy riding the pony over an over. The girls, and one prince charming Cayden, decorated garden hats and painted paper fans. Once they were all dolled up they went to the little photo booth we set up and Lilo took their pictures.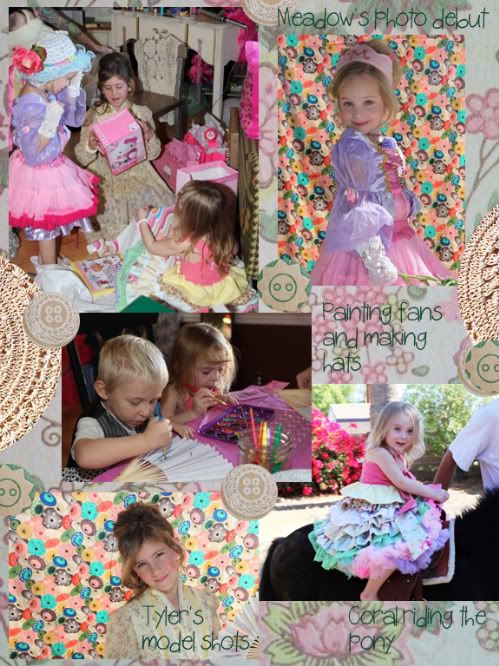 Also note Corals dress in the pony picture. That little ruffle ball was quite the project but isn't she so damn cute?! Her four-year party is the first one that she has had an opinion about and she says it is going to be a penguin party. I'm pretty excited about it!
Love,
Nat