I love fathers. I love my father. I love my daughter's father.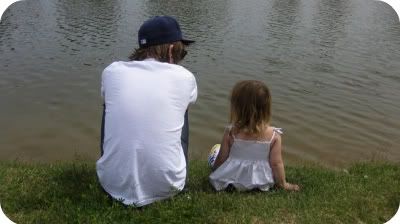 Today was perfect. Coral and I went to the gym so Lilo could sleep in. Then we went and got stuff to make breakfast and some coffee. Coral and I made enough food for an army. But really it was three of us. I tried something new called an egg nest, or something like that. I saw them make it on the movie Moonstruck. Anyhow, it is a piece of toast and you use a cookie cutter to make a hole in the middle. You put the toast on a skillet and then pour eggs in it. I also put grilled peppers so it was like a tiny omelet in the middle of the toast. Next time I will fill it with more veggies, so pumped. I forgot to take a picture of mine but it looks a little something like this:
I helped Coral make Lilo a stepping-stone and a special mug. We had lots of fun and Lilo was quite impressed with Corals artistry.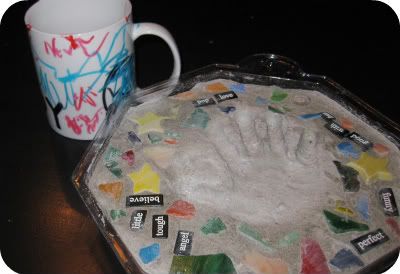 After our little family morning we went to my daddy's house. We grilled and swam and watched movies. I love my dad.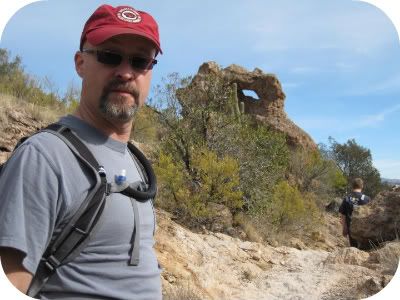 My dad is the greatest man ever. He has taught me to work hard and play harder. My mission in life is to make this man proud. Here is one special story about my little daddy:
I moved to Los Angeles for college and was determined to do everything on my own. My dad decided to come out to LA and visited my little apartment. I had a futon that I slept on and I was fine with it but the daddy was not. He wanted me to have a comfortable bed. He insisted that he had a bed at home that he did not need so he went back to AZ, got the bed, and brought it out to me. Months later I went home to visit and I went to my dad's room and he had a mattress on the floor. He had given me his bed. Years later I still cry when I think about how selfless he is. He would literally give me the shirt off his back. I feel overwhelmed with gratitude when I think about my special little daddy.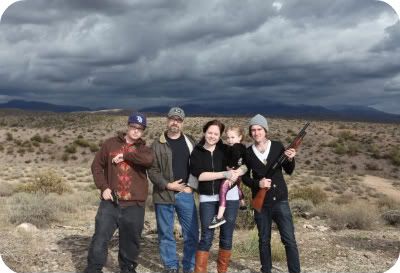 Happy Fathers Day
Love,
Nat