This weekend I finally had some time to get a little crafty. I searched high and low, all over town from thrift store to thrift store in search of the perfect chairs in need of a little love. And here are the contestants: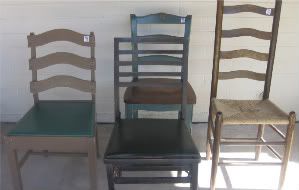 A bit more shabby than chic, I know.
The first thing I did was to remove the seats.
Then, I used my handy dandy staple gun to reupholster. Sounds scary, but really it is super easy.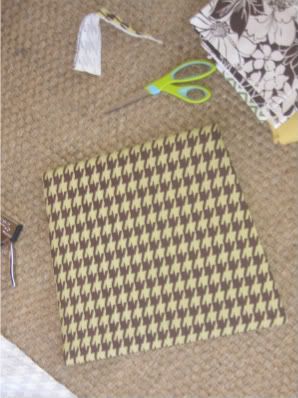 Reupholstering seats is the quickest and easiest way to re-fab your tired chairs.
Next step is to sand away the years and layers of paint. This is kind of my favorite part because you can have a glimpse of your chairs past lives. Don't feel like it has to be perfectly sanded to the bones. As long as the texture is even and any varnish seal is broken, you're good. Next is paint. I used high shine Krylon spray paint.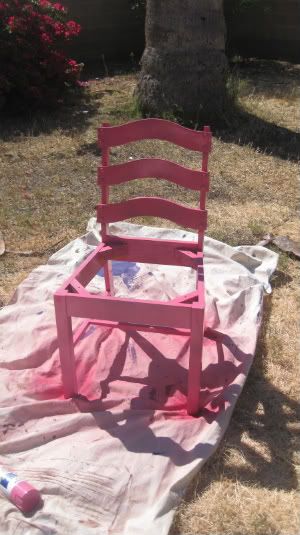 Now just screw the seats back on, maybe add a cushion and voila! On mine, I added cushions on top of the one with a wood seat and the one with a wicker seat. Nobody wants to sit on a fabric-covered piece of wood so I just left it.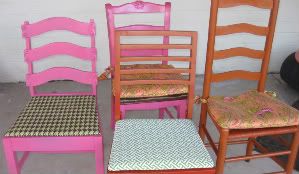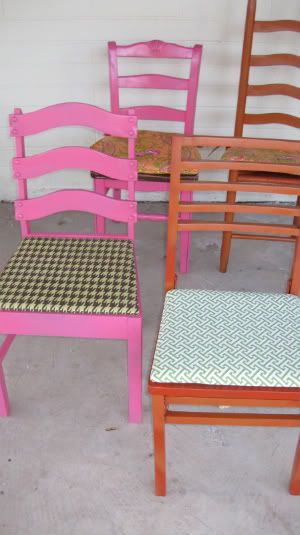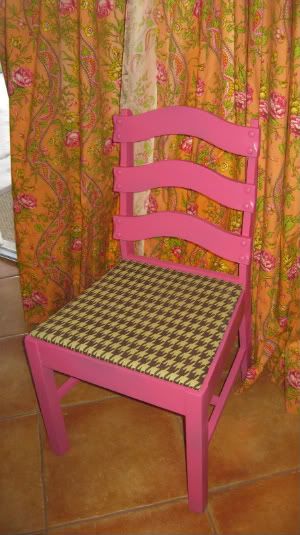 P.S. the curtains in the photo, also a thrift store find this weekend, were the color inspiration.

Now, to find a patio table for these little lovely chairs.
Love,
Nat